Report year 2007
Annual project report for the year 2007
Project Pepe Campo Maior
Early childhood education. Pedagogical activities such as socialisation, hygiene, personal assistance with family situations through weekly visits to the parents. Training in trades and crafts proposed to the parents. Reaching out to poor populations who are in difficulty due to various causes such as alcohol, drugs, unemployment.
Campo Maior is a small town of Piaui, one of the poorest states in North Eastern Brazil. This project is educational and social targetting the most underprivileged communities. At the moment 12 children are enrolled. They are under the care of two teachers using the facilities of a church.
Our donation to this project : purchases of material, participation in the costs of the teachers, coming to a sum of about 4 000 SF. For a period of two years at the least. First installment: 1 600 SF on January 17, 2007.
Mini Professional School Campo Maior
Training of youthsn and adults. Services offered: cabinet making shop, small jobs in electricity and carpentry This project was originally begun by a Swiss man, Martin Baumann. Now it is in the hands of Brazilian Augusto Peres. This school was founded with the support of the Swiss Embassy. Now they are going to expand and increase production in order to create more jobs.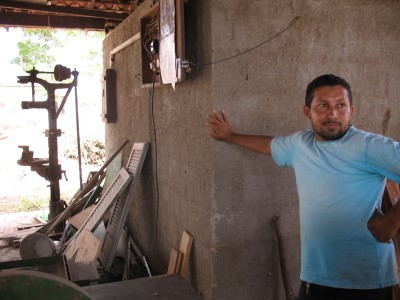 Our initial help was 2000 SF, on February 5 2007 for the purchase of material. Our plan is to follow through on a long term project which should receive more money, but we are starting out with baby steps, including the assistance and better training for the leader. This project is for 3 years.
NECE at Teresina
N.E.C.E. stands for the preparation of a university entrance exam. In Brazil access to university is by a contest. The target population: poor students. This course is to help students and adults wishing to improve their living conditions by a higher education. The students also receive training aimed at improving their skills as responsible citizens in relation to society as well as towards nature and natural resources. Donation
Bakery and products from tapioca flour, Sao Raimundo Nonato
Person in charge : José Miranda.We will help José to expand his bakery and to make products from tapioca. Tapioca is flour made from manioc, and very common in the region. It is part of local culinary habits. The number of jobs to be created has not yet been determined. For some projects one needs to accept a certain lack of precision since the situation evolves little by little. 8820 SF were made available on June 11 2007.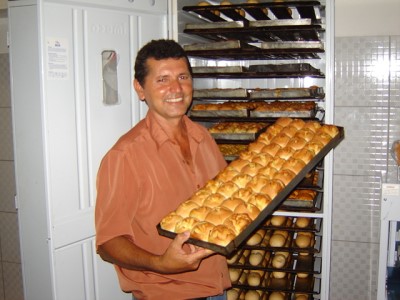 Plantation and sugar cane juice, Sao Francisco do Maranhao
Person in Charge José de Sousa. Aide in purchase of a sugar cane juice press. Sugar cane juice is part of the culture in north eastern Brazil. José also wants to plant his own sugar cane. In supporting this project we will help this farmer to remain on his property. The rural exodus is a major problem in this region. 1 800 SF donated April 4 2007.
Agricultural project at Rio Gurgéia: "Roça Orgänica Boa Esperança" at Cristino Castro.
Person in charge : Antonio Garcia de Sousa at Cristio Castro, on the banks of the Rio Gurgéia. This project aims at cultivation of high quality fruit and vegetables. There is an irrigation project and organic agriculture. The project is very complete taking into account the hydro resources, and forest preservation. Ir also touches on education and health. Cristina Castro is a small town of 10 000 inhabitants, monthly rent: 550 Brazilian Reais. : 4 000 SF to start with: purchase of seeds, pumps, motors and irrigation material.
We still have a dozen other projects in the works for 2008